If you're one of my regular readers, you probably know by now that I absolutely LOVE cookies! My mom & I are both loyal THMers & we love creating cookie recipes 🙂 There are several on my blog now, so I thought I'd create a post where they're all in one place for easy access. My mom is always so generous with her recipes. She shares them with me so I can share them with you! Cookies are a perfect dessert because just one is plenty after an S dinner to curb your sweet tooth & signal your brain that it's time to finish eating. Two is perfect as part of an S afternoon snack. They are so versatile & there are so many possibilities, especially with the new Lily's chocolate chip flavors that have recently come out in stores 🙂
These have a special place in my heart because they are my oldest cookie recipe. They literally take minutes to whip up & are different each time I make them depending on what I add to them. I use a mini muffin tin to help with portion size. I also keep them in the freezer so the coconut oil doesn't get warm.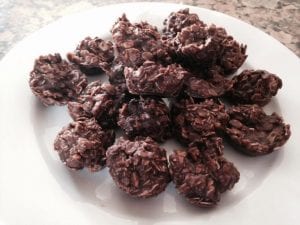 Growing up, we would often come home to the house smelling like fresh-baked chocolate chip cookies. My mom's chocolate chip cookies are the best & when she THMified them years ago, they did not disappoint.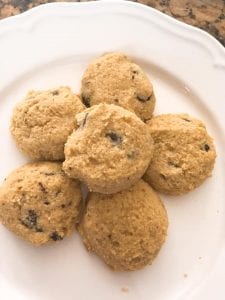 Hawaii is a special part of our lives because my husband & I met there & he was born & raised there. Once the Bake Believe brand came out with white chocolate chips, I just knew I had to create an on plan White Chocolate Macadamia Nut cookie. The toasted coconut takes this cookie from being yummy to transporting us back to the islands! I want to make them with the new Lily's white chocolate chips because they are even yummier than the Bake Believe ones in my opinion 🙂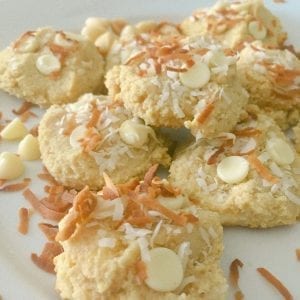 Another one of my mom's creations! These are perfect for this time of year when all things pumpkin are a go 🙂 These will definitely put you in the mood for fall and the upcoming holidays. I want to try them with the new Lily's pumpkin spice chips but I haven't been able to find them at any of my local stores yet. Hoping soon! Either way, they are good as is 🙂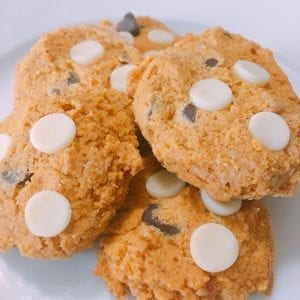 A recent creation inspired by the new Lily's mint chips that just came out. My son is a chocolate mint fan & these cookies are his new favorite! They have the perfect blend of chocolate and mint, how can you not like that combo?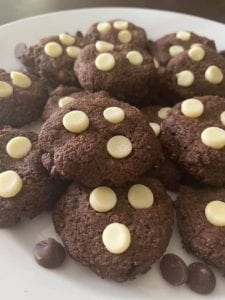 Another new addition to my cookie recipe collection inspired by the new Lily's butterscotch chips 🙂 These are my hubby's new favorite & to me they're even better the next day 😉 These make your house smell amazing!!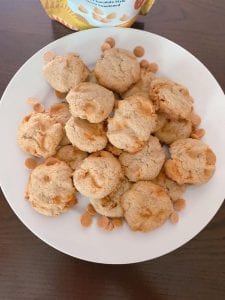 And last but not least, another one of my talented mother's creations 😉 She invented these awhile ago, but I am just now getting around to blogging them. These are my brother's favorite cookie so my mom really wanted to THMify them. She prefers to make them with just almond flour due to the simplicity of it, but I like the texture of a mix of flours (see notes in the recipe;) To each his own! These are fun to make with kiddos too. They love rolling the balls in the cinnamon/"sugar" mixture & flattening them with their hands. A fun and tasty baking project!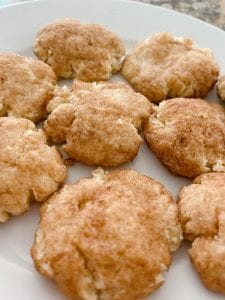 So many yummy ones, it's hard to choose 🙂 I make 1 or 2 batches each week to have on hand for easy desserts & snacks. The kiddos love them for after school snacks as well! What about you, what is your favorite kind of cookie?