Big Taste Trim Waist Blog
Enjoy your food and your figure with these healthy recipes that I make in my own kitchen, as well as tips for healthy living!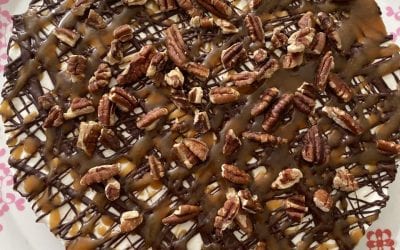 Chocolate, caramel & pecans are one of our favorite combos whether it's on ice cream, in candy form, or especially in cheesecake form. When I asked my hubby what dessert he wanted for Father's Day, his eyes got wide and he said "Could you make me a low-carb TURTLE...