Big Taste Trim Waist Blog
Enjoy your food and your figure with these healthy recipes that I make in my own kitchen, as well as tips for healthy living!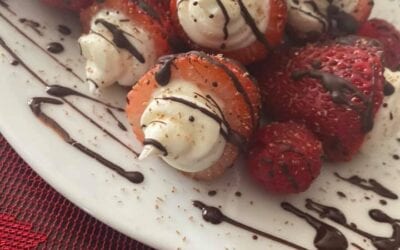 Valentine's Day is coming up! My favorite tradition is to make my no-bake raspberry cheesecake, but I wanted to make something quick & easy this year so I decided to try cheesecake stuffed strawberries. My 3-year-old helped me & although it took longer with...